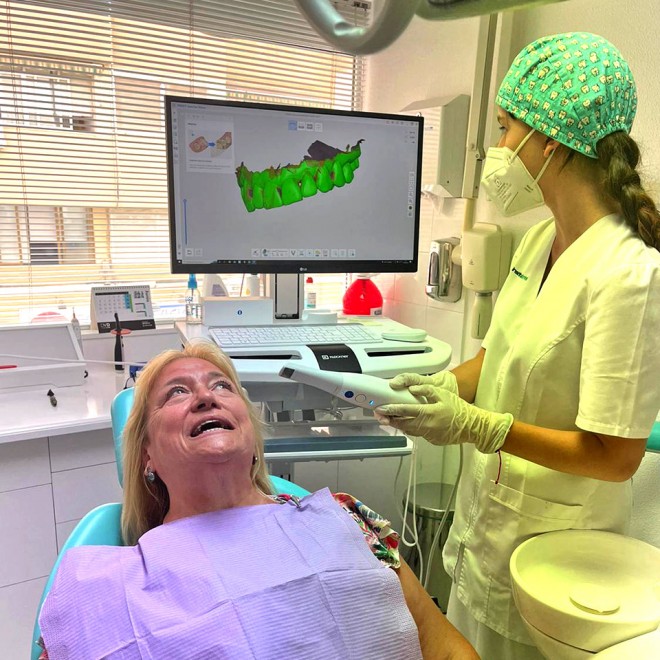 What is an intraoral scanner and what is it used for?
The "Medit i 700″ scanner includes two high-speed cameras to scan oral cavities faster and more efficiently than average. Every part of the mouth is recorded with this tool until a 3D image is obtained.
The old registration process is now a thing of the past. Gone are the days of taking impressions of the patient's mouth using silicone or alginates with trays. Intraoral scanners are miles ahead of this technique in terms of comfort and efficiency.
How is an intraoral scanner used?
Once the scan is completed, the data is immediately sent to the laboratory's digital archive, thus achieving greater precision, efficiency and speed in the execution of the treatment.