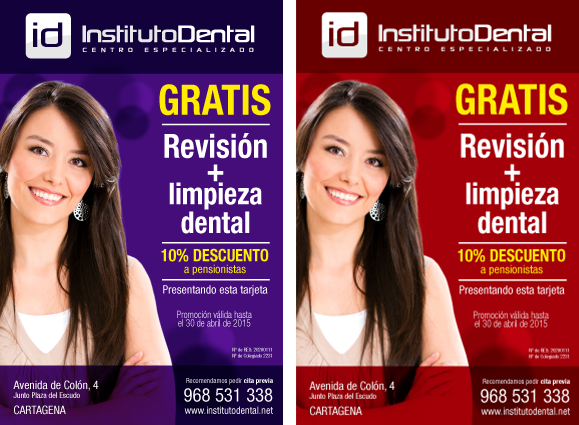 Instituto Dental in Cartagena, takes advantage of easter in this city to offer a free review and teeth cleaning.
This promotion is valid until de 30th of April 2015.
In this case, we have used corporate colors from the brotherhoods of Cartagena to give a major publicity impact on the campaign.